Commercial Cleaning Services In Bathurst & The Acadian Peninsula.
Pressure Kleen Mobile Wash is your one-stop for all your commercial cleaning needs. For 30 years we have managed to establish a name you can trust when it comes to commercial washing and cleaning services in Bathurst as well as throughout the Acadian peninsula. We specialize in the following commercial cleaning:
Bathurst Exterior Commercial Building Cleaning

Commercial Kitchen Cleaning – Kitchen Exhaust Fans, Ducts and Hoods.
Kitchens are always the dirtiest of all areas especially in commercial
establishments, and most of our clients have the same problems with their kitchens—grease removal. Here at Pressure Kleen Mobile Wash, we train our staff to strategically work on the dirtiest of kitchens. We specialize in exhaust systems, whichis usually known as hood cleaning. We clean not only the hood but the fans and ducts as well.
Property Maintenance.
Garbage disposal chutes, compactors, bins, sidewalks, store fronts and awnings are all parts of your business which require constant cleaning and maintenance. Knowing this, the team at Pressure Kleen Mobile Wash offer a variety of commercial cleaning services to suit your business' needs. Whether you own a small mom and pop shop or are running a large retail chain, our property maintenance packages can get the job done fast and done right!
Graffiti & Gum Removal
Unwanted gum from sidewalks and entrances, as well as drawings, words, symbols on your place of business are unacceptable.  They must be quickly removed without damaging your property.  Pressure Kleen Mobile Wash can remove gum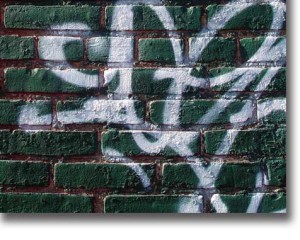 and graffiti from stone, brick and concrete. Our experiences range from government building, schools, private buildings, public parks and shopping malls…If it's dirty we can KLEEN IT!
We can remove years of dirt, mold, pollen, and other airborne pollutants on the outside of your business by using hot high pressure water.  We can also remove paint, cobwebs, moss and stains.
We employ professionals in cleaning who are highly trained to ensure they are capable of any commercial cleaning and improvement tasks they are assigned to manage.
Pressure Kleen Mobile Wash continues to excel in the commercial cleaning industry by revolutionizing its cleaning strategies, employing both technological innovations and personalized services.